Look no further than KMM for your desiccated coconut needs! We have a rich history and 20 years of experience in supplying, distributing, and marketing the freshest, finest quality desiccated coconut, and other coconut products, to various markets in the world. 
Our desiccated coconuts are guaranteed to be of the highest quality, chosen with utmost care from selected plantations in Indonesia. Processed through the strictest of hygiene standards, you can be sure you're getting the best from KMM! 
We regularly conduct rigorous QC tests on all our desiccated coconut batches as well as other coconut products at our very own in-house lab which is accredited with ISO 17025. Have peace of mind, as our desiccated coconut products are food safety certified with our manufacturing facilities meeting the most rigorous of international FSSC 22000 standards.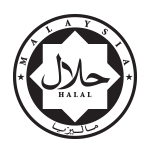 Our desiccated coconut products abide by standards of desiccated coconut quality set by the APCC (Asian and Pacific Coconut Community). Additionally, all our desiccated coconut products are certified Halal (Malaysia and Indonesia), and Kosher. 
Desiccated coconut is an essential ingredient used in a wide array of foods, and across multiple ethnic cuisines around the world. It can be used in baked goods such as breads, biscuits, cookies and pastries, as well as in confectioneries such as candies and chocolates. 
The global health foods market is a rapidly growing one, especially in highly developed nations. With its rich nutty flavour profile, our desiccated coconut products are popularly used in the manufacture of delicious, healthful snacks such as breakfast cereals, nutrition bars, granola bars, and trail mix. 
We supply the following kinds of desiccated coconut to meet the various needs of customers and food manufacturers all around the globe:
Low Fat Desiccated Coconut

Low Fat Fine Desiccated Coconut

Low Fat Miller Desiccated Coconut
Our export experience is vast, and we have been supplying to customers from all over the world such as the Middle East, China, Bangladesh and Pakistan. We are proud to have, over the years, built strong and longstanding partnerships with all our customers, who appreciate our highly responsive customer and sales service and support. 
We are continually expanding our export efforts to meet the rapidly increasing global need for desiccated coconut – we now ship to wherever you are in the world!